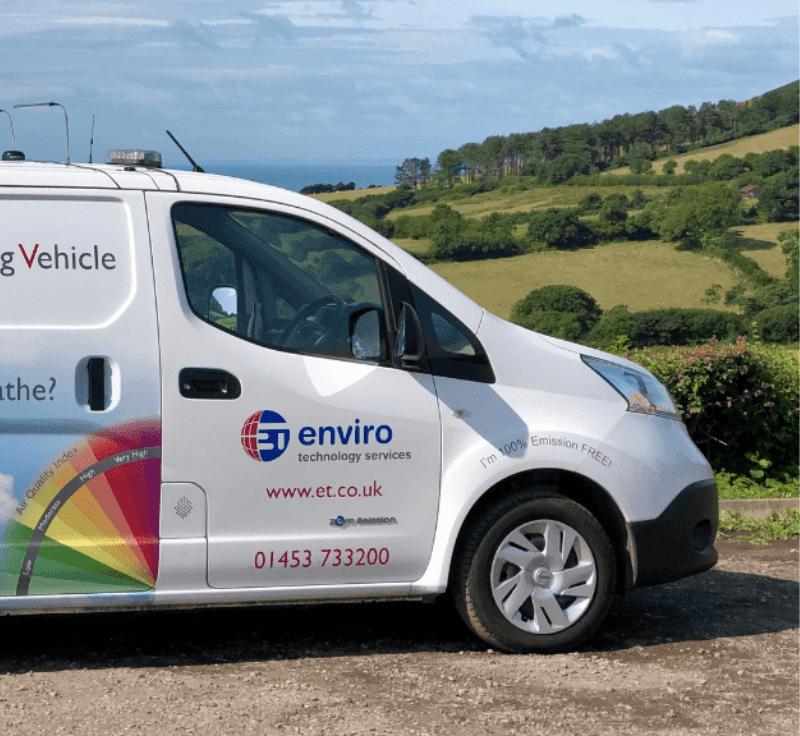 Experts in air
Enviro Technology works with clients to provide support and guidance on air monitoring solutions and strategies, helping to protect the environment and human health against the effects of air pollution.
Enviro's next-generation monitoring equipment and systems reliably measure urban pollutants and report air quality in accordance with legislation.
Enviro supply local authorities, government bodies, and industrial clients with technologies that help to reduce industrial emissions, as well as the design, installation, and support of high quality CEMS. The large team of skilled service engineers support industry with a full range of life-cycle services.
Enviro also provides innovative solutions to the academic and scientific communities with analytical tools for use in atmospheric chemistry, climate change, earth science, and agricultural research.
Enviro Technology Services
Reference method MCERTS monitoring instruments and systems

Enviro provide real-time monitoring solutions for the major ambient air pollutants including PM10, PM2.5, NOx, NO2, SO2, O3, CO, BTEX and many more. From single analysers to complete integrated monitoring stations, we are involved in project management from delivery to installation, commissioning, and after-sales service and support.

MCERTS multi-gas cross-duct CEMS systems

The Opsis DOAS cross-duct multi-gas measurement system can measure dozens of gases including CO CO2 HCl HF SO2 NO2 NO as well as total Hg. QAL1 and MCERTS approved, Opsis differs from the vast majority of CEMS by being 'non-contact', which removes common problems like sample probes, sample lines, and sample conditioning.

Specialist instrumentation for atmospheric science, earth science, and environmental science research

Enviro provide scientists and researchers with innovative technology that allows them to measure parameters with some of the most precise instrumentation on the market. to push the envelope with regards to measurement precision and response.

Indicative monitoring systems

Enviro's range of small, lower-cost indicative devices measure PM10, PM2.5, NO2, O3 and other gases.

Service and maintenance contracts and associated services

Enviro's range of service contract options can include not only planned maintenance, but also fast, on-site emergency call out, remote diagnostic checking, and even local site operation.

Instrument and systems rentals

Enviro's most popular analysers and systems are available to rent for short, medium and long-term monitoring applications.

Meteorological stations and sensors

Enviro's wide range of sensors and technology can measure meteorological parameters such as wind speed, direction, temperature, RH, pressure, visibility and solar radiation, etc.