Should I go plastic free this July?
This month, Cura Terrae is taking part in Plastic Free July, a campaign that encourages us to reduce our consumption of single-use plastics at work and at home. The Plastic Free July campaign provides resources and ideas to help us work on consuming less plastic, and to find ways of creating less plastic waste. Plastics are a necessary part of our everyday life. They prevent food spoilage and wastage, and they are widely used in the medical industry as they are easy to sterilise, but single-use plastics need not be as pervasive as they are.
Why s

hould I r

educe single-use p

lastic c

onsumption

?
Our consumption of plastics, especially that of single-use products, results in their accumulation in the environment. This is because plastic is very slow to degrade (taking about 400 years) because of its chemical structure. A significant amount of plastic is not recycled and ends up in landfill or is sent to economically developing nations, often placed in unregulated dump sites. In the UK only ¼ of our plastic is recycled. But this uncontrolled disposal generates serious pollution; according to a report published in 2019, dumped and burned rubbish, especially plastic waste, can be considered responsible for the death of one person every 30 seconds in developing countries.  
The severe and various environmental and social impacts of plastic pollution may not be immediately visible to us on an everyday basis, but they are mounting out of view. 
Plastic is not infinitely recyclable. The quality of plastic degrades with each new form the plastic takes, inevitably leaving the plastic bound for landfill. Both non-recycled plastic and previously recycled plastic enters our environment, our oceans and our waterways, resulting in microplastic pollution, which is increasingly being linked to serious human and animal health risk. Larger pieces of plastic can end up being ingested by animals leading to injury and death.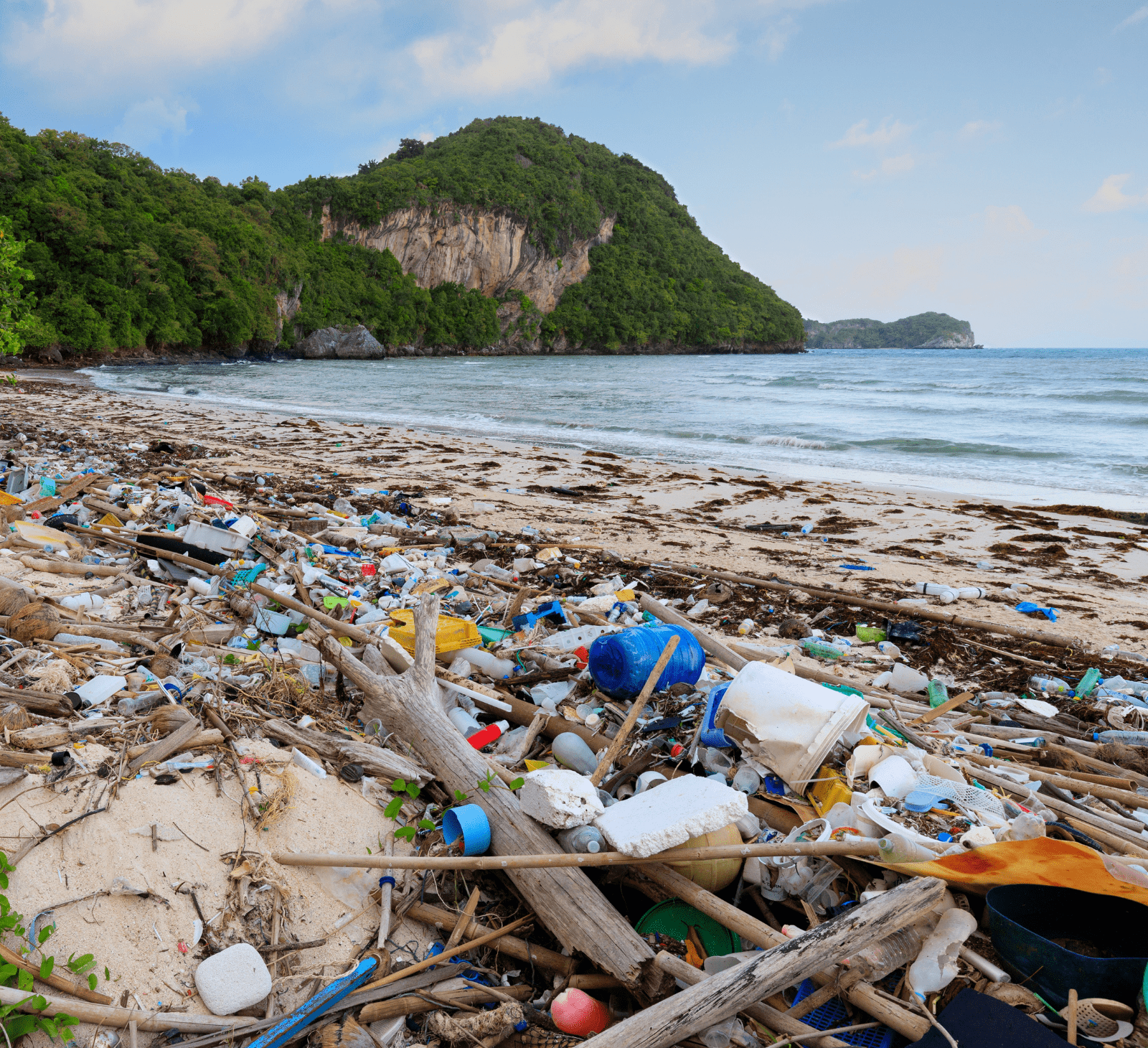 How to reduce plastic consumption
Single-use plastics can be found everywhere – our kitchens, bathrooms and bedrooms, so there are plenty of swaps and adjustments that we can make to reduce our plastic consumption. 
Plasticfreejuly.org points out that soap, shampoo, conditioner, shaving cream and more can now be found in bar form which can make a huge impact to reducing an individual's plastic usage. You can go plastic free with your dental care by finding more sustainable alternatives to toothbrushes, toothpaste, and dental floss. 
Then there are the obvious swaps, such as using reusable coffee cups, but at the shops you can also choose bulk and loose products that will help you to avoid extra waste as you buy only what you need. Reducing consumption in general helps to stem waste.
What more can we do about single-use plastics?
We can look to some of the greenest cities around the world for inspiration, for example Freiburg in South-West Germany. Freiburg is widely considered one of the greenest cities in Europe and in 2016 the FreiburgCup scheme was launched – this reusable cup can be used in cafes across the city. With the help of a campaign and some media coverage many local cafes became involved in the scheme; the 15 cafes involved became 45 cafes in only a month. 
Elsewhere legislative measures have been put in place. On January 1, 2022, a ban on the sale of single-use plastic packaging on 30 types of fruits and vegetables took effect in France, for example.  
What ideas do you have for this Plastic Free July?